File Federal Unemployment Extension
---
Daily News Update
October 26, 2014 Update
:
Federal Unemployment Extension.
Applications for unemployment benefits increased by 17,000 last week to reach 283,000. Even so, initial claims for unemployment benefits remained historically low. This is the sixth consecutive week that new unemployment claims have registered below 300,000, an occurrence that has not taken place since early 2006.
More news

October 23, 2014 Update
: 20% of Workers Laid Off in the Past 5 Years Are Still Unemployed Today. Unemployment rate among the workers who remain jobless for more than six months is among the most persistent, negative effects of the Great Recession. Long-term unemployment remains above pre-recession levels in 41 states.
Continue reading
October 20, 2014 Update
: The U.S. Labor Department announced that 170 million dollars have been dispatched to Job Centers in order to help 3 million long-term unemployed Americans find new jobs. Unfortunately, it is still unclear how less than $60 per long-term unemployed person can help them to find a new job.
More news
October 19, 2014 Update
: New claims for unemployment benefits declined by 23,000 to reach a seasonally adjusted total of 264,000 last week, according to the Labor Department. This is the lowest level in 14 years, since mid-April 2000 when the claims level was 259,000. The Labor Department has said that no special factors affected the number of claims.
More news
October 15, 2014 Update
: Will the Unemployment Extension be renewed in 2014? Here's why Obama and Boehner blame both the unemployed as well as lengthy Congressional recesses for missing the Unemployment Extension bill.
Continue reading to find out.
October 14, 2014 Update
: According to the US Department of Labor, weekly unemployment claims declined by 8,000 to 287,000 last week. The four-week average for new claims also decreased by 4,250 to 294,750. These figures represent the lowest levels since mid-2006, approximately 18 months before the beginning of the recession.
More news
Unemployment News & Resources
October 8, 2014
: Some call them "the lost generation". Many believe their "wage scars" will last upwards of twenty years and they will never be able to retire. It is estimated that federal and state governments are losing approximately $8.9 billion in revenue each year because of them. They tear at the very fabric of American society.
Continue reading to find out if you are one of them.
September 23, 2014
: While the resession may not be over yet, the unemployment rates inch up and there is still no sight of an unemployment extension 2014 bill. According to the Census Bureau, the poverty rate in the United States declined to 14.5 percent, showing 0.5% year-over-year decrease.
Continue Reading
September 18, 2014
: US unemployment rate is perceived as a major indicator of economic health. It is cited more than any other statistical figure in the world. But now its accuracy has been challenged and here is the reason why.
Continue Reading
August 26, 2014
: "Human Capital Dynamics and the U.S. Labor Market" report recently released by Federal Reserve Bank of Atlanta indicates that the unemployment extension had no positive impact on employment rate.
Continue Reading
August 8, 2014
: The portion of Americans between the ages of 25 and 34 who were working in April fell to a five-month low of 75.5%.
Read More:
Recent College Grads & Unemployment: How Many Graduates Can Actually Find Jobs?
July 22, 2014
: Feds recently announced
6.1 percent unemployment rate
, which is lowest
since George W. Bush
was president. But what is the true nature of the unemployment rate? A record 92.5 million people are out of the work force, the cost of gas and food are at all-time sustained highs as is the stock market, and the failure to extend federal unemployment insurance benefits has a downward effect on the unemployment rate, making it look better than it actually is. Also can look at where jobs have been created, which, for the most part, aren`t in high-paying sectors...
(Continue reading)
July 7, 2014
:
Federal Funding Available for College Course
. Pell Grants Give Up to $5,500 for Training.
June 20, 2014
:
Unemployment Offers Opportunities
for New Jobs Training.
May 27, 2014
: Unemployment Drops as
Lawmakers Debate Benefits Extension.
May 24, 2014
:
Federal Lawmakers Continue Wrangling Over Unemployment Extension
Latest news
regarding the extension. For those who were not certifying for federal extension benefits due to going back to work, school or other situation but still had a remaining balance left on a federal extension claim, they have to reopen their claim if they are in need of extended benefits. The EDD recommends submitting a
claims online
to reopen their extension claims.

Employers added more jobs in September.
Reported in October of 2014,
248,000 new jobs were created
in September. The unemployment rate declined to
5.9%
. Non-farm, seasonally adjusted employment grew to an all time high 139.4 million. Unfortunately, many of high paying manufacturing jobs have been replaced by lower paying service jobs. Also, the long-term unemployed (out of work for 26 weeks or longer) find it extremely challenging to return back to work, as employers perceive their skills as outdated. Millennials and women over 55 years old are the most impacted with the highest and longest unemployment rate across all gender and age groups.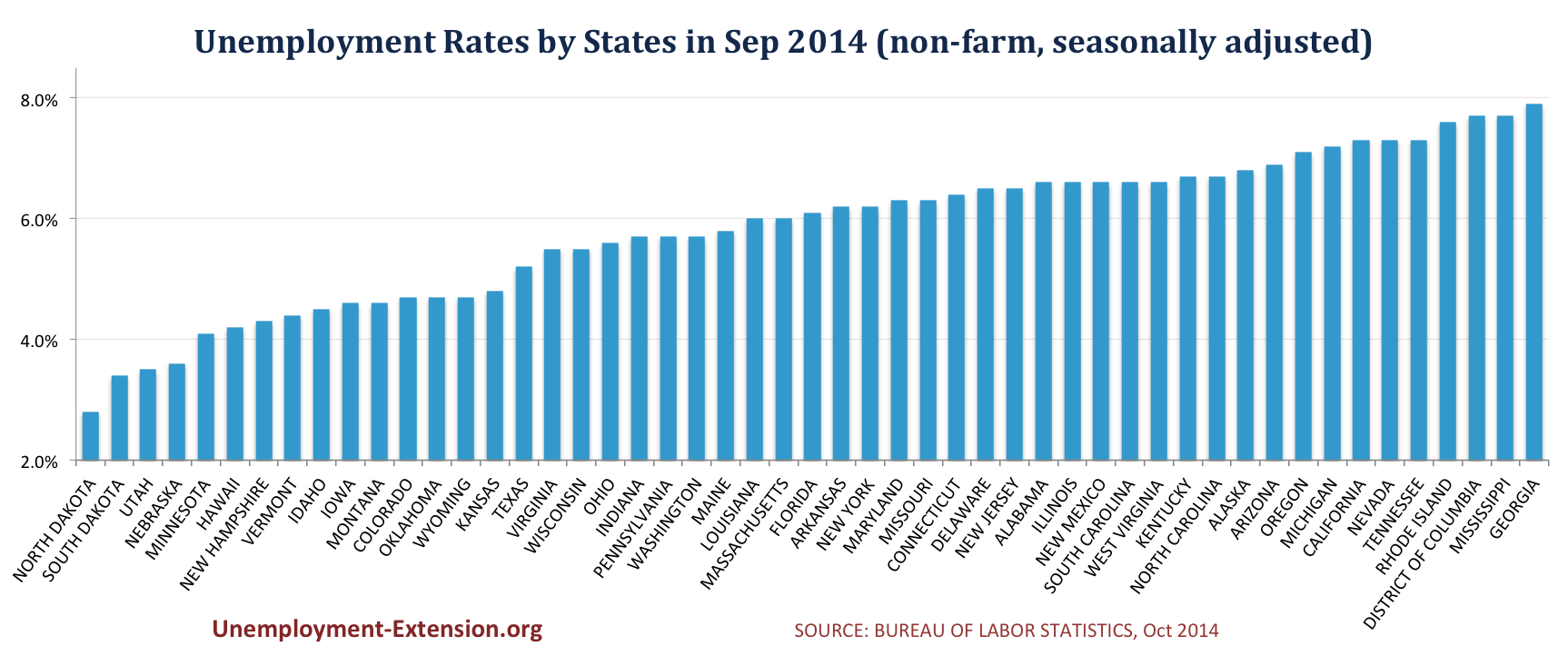 Federal tiers
are determined by the
state`s unemployment rate
where the unemployed individual chooses to
file
for benefits.
US employment is 113,000 jobs short of its highest figure in Jan 2008. Do you feel that the economy is back to normal? Share with us your opinion.
The Online Filing Directory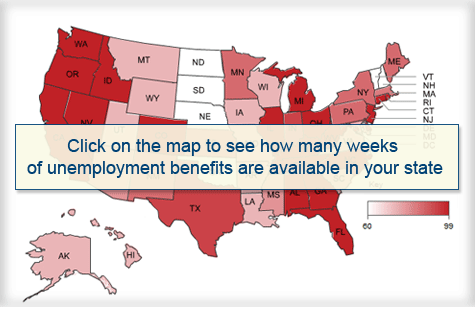 Benefit Extension: Your eligibility and the total amount of weeks for compensation are the major changes in the 2012 legislation bill. Congress has permitted States to administer drug testing for unemployed individuals seeking an extension of benefits if they were previously laid off due to the use of drugs.

In order to obtain the full 73 weeks of State compensation update, most states still require an active job search, as was the case in 2012.
State requirements
of unemployment will vary, relying heavily on the seasonally adjusted unemployment rate.
Extension of Compensation
*Individuals who have collected all regular State benefits are those who can seek eligibility for the new unemployment bill, by starting with 13 weeks of federal extended benefits, referred to as
extended Federal benefits
or the "EB" Program. The EB Program is also relies on the state`s economic status to determine lengths & amounts.
Check the update page for legislation revisions throughout 2013.
After utilizing your Extended Benefits for 13 weeks, unemployed individuals can continue receiving benefits through the EUC (More on
Emergency Unemployment Compensation
). 2013 Extended benefit lengths are determined by which tier the individual falls into. The new Senate bill of December 2012 is comprised of 4 separate EUC tiers (each tier defines how long your extension will last).
Passing of the New Legislation Bill:
Federal Tiers Structure
(63 Weeks to 73 Weeks)
Details of the new enacted tiers, and a comprehensive
benefit calculator
is available to claimants. These changes were enacted on June 1, 2012 (prior to June, all tiers remained the same for claimants as was the case in 2011 for 99ers. It is important to note that in 2013, there is no tier 5 (99 weeks was reduced to 73 weeks). The 2013
legislation terms
for the bill are as follows:
Extended Benefits For 73 Weeks

(UNTIL END OF 2013)
Tier 1: 14 weeks
Tier 2: 14 weeks
Tier 3: 9 weeks
Tier 4: 10 weeks (when your State is 9% or higher - if your State is losing extended benefits, then you are entitled to 16 weeks of unemployment insurance.
Depending on the date you lost your job, you may qualify for a different tier structure.
Changed Tiers Implemented Until August
(TO AUGUST OF 2012)
Tier 1: 20 weeks
Tier 2: 14 weeks IF state rate passes 6%.
Tier 3: 13 weeks IF state rate passes 7%.
Tier 4: Six weeks IF state rate passes 9%
New Extended Tier Plan (EUC)
(SEPTEMBER `12 - DECEMBER `13)
Tier 1: 14 weeks
Tier 2: 14 weeks IF state rate passes 6%.
Tier 3: 9 weeks IF state rate passes 7%.
Tier 4: 10 weeks IF state rate passes 9%
Maximum Amount of Weeks For Collecting (2012-2013)
Here is an overview of the maximum lengths this year:
FROM MARCH TO MAY: 99 WEEKS
FROM JUNE TO AUGUST: 79 WEEKS
FROM SEPTEMBER TO DECEMBER: 99 WEEKS
Initial Claims (by State)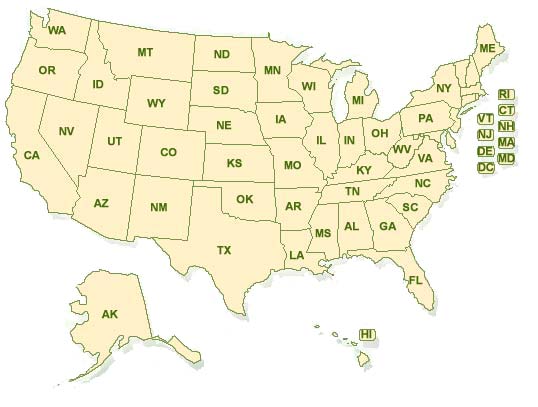 Unemployed individuals are welcome to check the news update section for the latest legislation revisions to all State
benefit plans
.