File Federal Unemployment Extension
---
Daily News Update
March of 2014 Update
:
Senate approved Harry Reid's
Federal Unemployment Extension.
This legislation will provide six months of retroactive Unemployment Extension, which expired on December 28, last year. There was more than 1 million and now almost twice that number of affected people. 150,000 additional people have seen their benefits lapse in the past two weeks.
Latest news
regarding the extension. For those who were not certifying for federal extension benefits due to going back to work, school or other situation but still had a remaining balance left on a federal extension claim, they have to reopen their claim if they are in need of extended benefits. The EDD recommends submitting a
claims online
to reopen their extension claims.

Employers added fewer jobs in March.
Reported in April of 2013, only
88,000 new jobs were created
in March. This is much less than almost 270,000 created in February. The unemployment rate decreased to the lowest in 4 years of 7.6%. Unfortunately, almost 500,000 workers lost their jobs during the same period.
Federal tiers
are determined by the
state`s unemployment rate
where the unemployed individual chooses to
file
for benefits.
The Online Filing Directory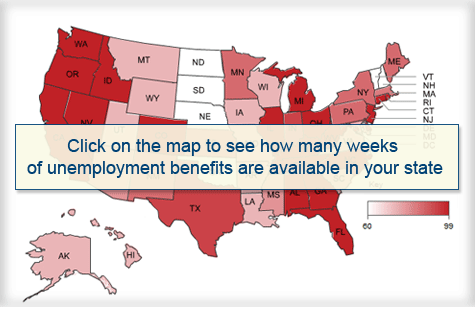 Benefit Extension: Your eligibility and the total amount of weeks for compensation are the major changes in the 2012 legislation bill. Congress has permitted States to administer drug testing for unemployed individuals seeking an extension of benefits if they were previously laid off due to the use of drugs.

In order to obtain the full 73 weeks of State compensation update, most states still require an active job search, as was the case in 2012.
State requirements
of unemployment will vary, relying heavily on the seasonally adjusted unemployment rate.
Extension of Compensation
*Individuals who have collected all regular State benefits are those who can seek eligibility for the new unemployment bill, by starting with 13 weeks of federal extended benefits, referred to as
extended Federal benefits
or the "EB" Program. The EB Program is also relies on the state`s economic status to determine lengths & amounts.
Check the update page for legislation revisions throughout 2013.
After utilizing your Extended Benefits for 13 weeks, unemployed individuals can continue receiving benefits through the EUC (More on
Emergency Unemployment Compensation
). 2013 Extended benefit lengths are determined by which tier the individual falls into. The new Senate bill of December 2012 is comprised of 4 separate EUC tiers (each tier defines how long your extension will last).
Passing of the New Legislation Bill:
Federal Tiers Structure
(63 Weeks to 73 Weeks)
Details of the new enacted tiers, and a comprehensive
benefit calculator
is available to claimants. These changes were enacted on June 1, 2012 (prior to June, all tiers remained the same for claimants as was the case in 2011 for 99ers. It is important to note that in 2013, there is no tier 5 (99 weeks was reduced to 73 weeks). The 2013
legislation terms
for the bill are as follows:
Extended Benefits For 73 Weeks

(UNTIL END OF 2013)
Tier 1: 14 weeks
Tier 2: 14 weeks
Tier 3: 9 weeks
Tier 4: 10 weeks (when your State is 9% or higher - if your State is losing extended benefits, then you are entitled to 16 weeks of unemployment insurance.
Depending on the date you lost your job, you may qualify for a different tier structure.
Changed Tiers Implemented Until August
(TO AUGUST OF 2012)
Tier 1: 20 weeks
Tier 2: 14 weeks IF state rate passes 6%.
Tier 3: 13 weeks IF state rate passes 7%.
Tier 4: Six weeks IF state rate passes 9%
New Extended Tier Plan (EUC)
(SEPTEMBER `12 - DECEMBER `13)
Tier 1: 14 weeks
Tier 2: 14 weeks IF state rate passes 6%.
Tier 3: 9 weeks IF state rate passes 7%.
Tier 4: 10 weeks IF state rate passes 9%
Maximum Amount of Weeks For Collecting (2012-2013)
Here is an overview of the maximum lengths this year:
FROM MARCH TO MAY: 99 WEEKS
FROM JUNE TO AUGUST: 79 WEEKS
FROM SEPTEMBER TO DECEMBER: 99 WEEKS
Initial Claims (by State)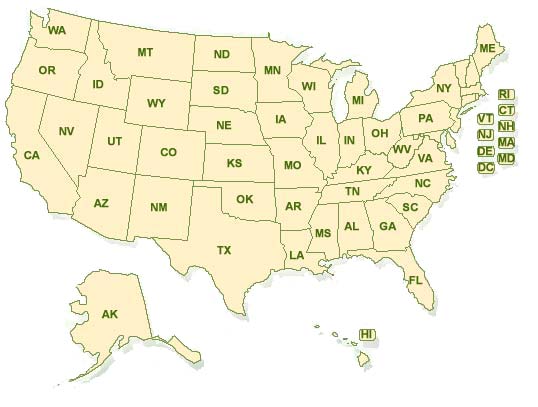 Unemployed individuals are welcome to check the news update section for the latest legislation revisions to all State
benefit plans
.