File Federal Unemployment Extension
---
Daily News Update
August 12, 2018 Update
:
Federal Unemployment Extension.
The current average hourly rate is $27.05, an increase of +2.7% since July of 2017 (or -0.2% when adjusted for inflation). During the same period, the real national GDP grew by an estimated +4.1%. US jobless with the longest history of unemployment are among the latest beneficiaries of a healthy economy. US unemployment declined by 284,000 to 6.3 million since June. The new number of unemployment claims decreased by 6,000 to 213,000, mostly due to new jobs in KY in manufacturing and transportation. The 4-week moving average fell by 500 to 214,250. Insured unemployment rose by 29,000 to reach 1.76 million.
More news

August 6, 2018 Update
: July`s national unemployment rate is 3.9% with additional 157,000 jobs added by US employers: Professional Services +51,000, Hospitality +40,000, Manufacturing +37,000, Education +22,000, while Government lost -13,000 jobs. Hourly rates increased by 7 cents since June at an annualized growth rate of 3.0%. The labor participation rate remains unchanged at 62.9%. The weekly unemployment claims increased by 1,000, to 218,000. The four-week moving average decreased by 3,500, to reach 214,500. Insured unemployment fell by 23,000 to reach 1.72 million.
More news
July 29, 2018 Update
: July`s US national unemployment rate forecast is 3.9% with 180,000 new jobs added to the US economy. US employees are quitting their jobs at a 17-year highest rate of 2.4%. The most impacted industries are Mining, Retail and Services at 3.3%, while the US Federal government is at the lowest 0.5%. GDP expanded 4.1% in the second quarter of 2018 - the fastest growth in the recent years. The number of unemployment claims rose by 9,000 to reach 217,000, mainly due to job losses in MI and KY in the manufacturing industry. The four-week moving average decreased by 2,750 to 218,000. Jobless claims are trending at a 50-year low. Insured unemployment fell by 8,000 to reach 1.75 million.
More news
August 2018 Unemployment Update
Latest August 2018 news
regarding the extension. For those who were not certifying for federal extension benefits due to going back to work, school or other situation but still had a remaining balance left on a federal extension claim, they have to reopen their claim if they are in need of extended benefits. The EDD recommends submitting a
claims online
to reopen their extension claims.

US Economy created 157,000 new jobs in July of 2018.
Reported in August of 2018,
157,000 new jobs were created
in July. The unemployment rate decreased to
3.9%
with a total of 6.6 million (-0.6 YoY) unemployed (down 499,000). June`s unemployment rate among population segments were as follows: for Asians 3.2% (up 1.1%), Whites 3.5% (flat), adult women 3.7% (up 0.4%), adult men 3.7% (up 0.2%), Hispanics 4.6% (down 0.3%), African Americans 6.5% (up 0.6% since May and down 0.7% since June of 2017), and teenagers at 12.6% (down 0.2%). Non-farm, seasonally adjusted employment increased by 102,000 (+293,000 in May) to reach 155.6 million. The number of long-term unemployed increased to 1,5 million (up 289,000) in June or 23.0% of all unemployed (up 3.4%). The unemployment rate in June decreased for mid-term and increased for short- and long-term unemployment categories.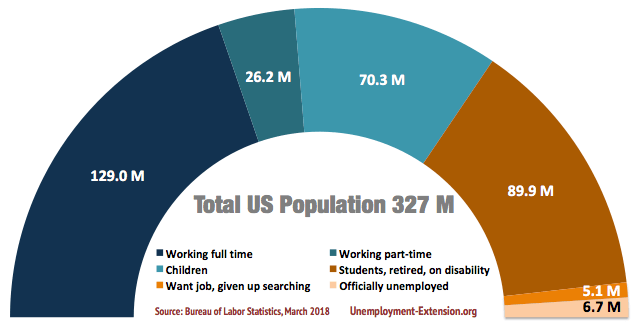 The
Real National Unemployment Rate
increased to
7.3%
. There are currently 5.3 million (up 75,000 since May) individuals who want a job but are not considered unemployed and for this reason, are excluded from the official unemployment figures.
Most of the employment metrics improved gradually since June of 2017. Fed increased interest rates two times this year by 0.5%, and despite Trump`s disapproval, will likely raise rates two more times by the end of this year. The current FED interest rate is 2.0%. Economists don`t foresee any issues in
strong US economy
in July and August, though rate increases may cause further hike trade deficits. Most of the month-over-month job gains took place in Education with +54,000 additional jobs, followed by Professional Service with 50,000, and Manufacturing with 36,000 incremental jobs added in June of 2018. The Retail industry lost 22,000 jobs in June of 2018 mostly in large volume stores. Professional services added 521,000 new jobs since June of 2017, Healthcare 309,000, Manufacturing 285,000, Construction 282,000, Mining added 95,000 jobs since June of 2017, while Government employment lost 16,000 jobs in the past 12 months. Average hourly earnings rose by 5 cents in June of 2018 (+2.7% up since June of 2017).

Labor Force Participation rate
in June of 2018 rose to 62.9% (62.7% in May) or 3.3% below what it was in January of 2008 - the highest pre-recession employment level of 66.2%. 1.3 million of the high-paying US manufacturing jobs have been lost from the economy since 2007 (12.7 million in May of 2018 vs. 14.0 million in January of 2007), and instead, have been replaced by considerably lower-paying service jobs. This situation has improved in past year. Information industry has lost 28,000 jobs since June of 2017. High-tech and Information jobs are also continuously and rapidly moving offshore, while a new high paying Machine Learning Industry doesn`t seem to be taking off in the US, but instead keep on moving directly to China and India. Outsourcing of High-Tech jobs destroys any hopes for US middle-class upward mobility. The long-term unemployed 1,478,000 (increased by 289,000 since May and down 237,000 since June of 2017) - out of work for 27 consecutive weeks or longer. This group still finds it extremely challenging to find a job, as employers perceive their skills as outdated. Fortunately, with the economy in full employment, employers find it increasingly difficult to find qualified employees and have started considering long-term unemployed. Currently, the US government does not offer any skill-upgrade programs. Teenagers (16-19 years old) are still the most impacted population group with the highest unemployment rate of 12.6% (down 0.2% since May of 2018 and down 3.4% since June of 2017) and the lengthiest unemployment across all races, genders and age groups.

Changes in long-term unemployment
in June of 2018: long-term unemployment (27 weeks and over) increased by 289,000 since May of 2018; mid-term (5-26 weeks) decreased by 204,000; short-term (less than 5 weeks) increased by 193,000. Over the past year, the number of
long-term unemployed
declined by 237,000 and represent 22.5% (up 2.9% since May) of all unemployed. Regretfully, many of these individuals ran out of benefits and consequentially get reclassified as
not in labor force
and gradually replaced by those in the mid-term group. Opioid addiction may also be a contributing factor. The number of
not in labor force
has increased by 759,000 during the same period. Latest studies revealed that publicly funded trade schools are one of the most effective methods of bringing unemployed back to the labor force.

Millions of adult Americans are still unable to find a meaningful full-time job, have given up looking for one or accepted unemployment as a status quo. This large group of adults represents a unique
economic and political opportunity
. It is our goal to leverage their skill and talent to produce economic benefits.

Unemployment rates were lower in May in 14 states and stable in 36 states and the District of Columbia, the U.S. Bureau of Labor Statistics reported today. Eleven states had jobless rate decreases from a year earlier and 39 states and the District had little or no change. The national unemployment rate edged down from April to 3.8 percent and was 0.5 percentage point lower than in May 2017.
9 US states had their unemployment rates decreased, 3 states experienced increases, and 38 states remained unchanged. Unemployment rate in 10 states decreased from a year earlier, while 40 states experienced no change. The national unemployment rate increased to 4.0% (up 0.2%) from May, but 0.3% lower than in June of 2017.
In June of 2018, employment rose in 5 states, decreased in 1 state, and remained unchanged in 44 states. Over the year, 32 states added nonfarm payroll jobs and 18 states and DC were essentially flat.
Layoffs and Job Gains
In June of 2018, Hawaii has the lowest unemployment rate of 2.1%. Oregon`s rate of 4.0% is at historical lowest since 1976. Alaska has the highest unemployment rate of 7.1%. 16 states have their rates lower than the US value of 4.0%, 6 states have higher rates, and 28 states have rates at a national level.
9 states experienced decrease in unemployment rates, with the largest decreases of 0.2% in New Mexico, Pennsylvania, and South Carolina. 3 states experienced rate increases: Ohio (up +0.2%), Louisiana (up +0.1%) and Maine (up +0.1%). The remaining 38 states experienced no change in unemployment rate.
Unemployment rate changes from June of 2017: decrease in 10 states, including NM (down -1.2%), followed by KY (-0.9%).
Nonfarm Payroll Employment
In June 2018, 5 states had over-the-month increases in nonfarm payroll employment with the largest increases in MA (up +21,400), IL (up +18,100), and GA (up +14,200). Percentage-wise, the most significant improvement took place in MA (up +0.6%), TN (up +0.4%) and GA, IL, and NC (up +0.3%). WV lost jobs since May (down -8,000, or -1.1%).
Thirty-two of all states experienced increases in employment in June. The largest job gains took place in TX (up +359,500), CA (up +269,100), and FL (up +170,500). Percentage-wise, the largest gains took place in ID and UT (up +3.0%), followed by TX (up +2.9%).
Unemployment News & Resources
June 17, 2015
: Improving unemployment claims figures and a 15-year low unemployment rate are not the best indicators of the health of the labor market. In fact, the insights they provide are inadequate to determine why unemployed individuals may no longer be in the labor force. For example, 6.5 million of US unemployed are still looking for jobs but no longer considered part of the 5.3% May unemployment rate.
Continue reading
May 26, 2015
: While over 50% of all low-end jobs at Fortune 500 companies are occupied by women, only 1 out of 7 corporate board and executive roles are held by women. Women are also more pre-disposed to get trapped in low-paying jobs than their male counterparts. Here are some answers.
Continue reading
May 2, 2015
: Bureau of Labor Statistics recently reported that the oil and gas industry lost roughly 2,000 jobs. That announcement came as a shocking surprise to individuals affected by layoffs in that industry. Based on alternative sources, the job losses were significantly understated in comparison to what was actually taking place. Industry review published by Challenger, Gray & Christmas proclaimed shocking 21,300. The drop in oil price alone accounted for 20,000 lost jobs in Texas. Here is why the figures are so different.
Continue reading
April 27, 2015
: 2016 presidential race is heating up. Four major contenders, among them one Democrat and four Republicans, have already tossed their hats into the ring. Here is how these four presidential hopefuls propose to tackle the unemployment.
Continue reading
April 20, 2015
: In spite of multiple warnings that number of states have overpaid millions of dollars in unemployment benefits, they have continued issuing such benefits to state employees, prisoners, and even the dead individuals, while 3 million people who are considered long-term unemployed receive no benefits at all.
Continue reading
April 14, 2015
: A new research conducted by the Emory University of Atlanta found that depression among unemployed young adults is three times as high as that among their employed peers. The study suggests that a high unemployment rate isn't just an economic issue. It is also a public health problem.
Continue reading
April 6, 2015
: Despite weaker economic growth in the 1st quarter of this year, eight states have already reduced the unemployment benefits to less than 26 weeks, while others are exploring the possibility of either decreasing the number of weeks or cutting the weekly amounts. Much of this notion is driven by the fact that lately claims have experienced a significant decline.
Continue reading
March 29, 2015
: Unemployment numbers reported in February exceeded the expectations of economists and asserted that unemployment improved to pre-recession level. While this is certainly good for the U.S. economy, the long-term unemployment figures have changed very little. There are currently 2.7 million long-term unemployed that account for 31% of all unemployed Americans. These individuals may experience a reduction of their wages up to as much as 10% for as long as ten years after getting hired.
Continue reading
March 18, 2015
: A new study conducted by the National Bureau of Economic Research claims that Congress's decision not to extend unemployment benefits in 2014 truly helped workers and created 1.8 million extra jobs. So what is the conclusion? Cut the unemployment benefits and unemployment will go down. The facts, as it turns out, are far more complex.
Continue reading
March 3, 2015
: Long-term unemployed or recently lost your job? Depression and suicidal thoughts start invading your mind? Well, you are not alone. According to the latest study conducted by Swiss scientists, about 20% of all suicides are linked to unemployment. Also, if you can recommend any local suicide help services, support groups or hotlines, please forward this information to us and we will share it with those in need.
Continue reading
February 18, 2015
: In the past 13 month, the economy added almost 3.5 million new jobs, including 750,000 in November and December. The labor participation rate grew to 62.9% from 62.7% in December. Also, here is why the unemployment rate increased to 5.7% in January.
Continue reading
February 8, 2015
: Regardless of the fact that over 2% of the country's labor force is still unemployed for more than six months, the steadily declining weekly initial unemployment claims signify an ever strengthening employment market. Our analysis indicates that Republicans will be focusing on cutting expenses rather than funding EUC this year. The overall expectation is that the unemployment rate will drop so low by mid-2015 that employers will start hiring long-term unemployed.
Continue reading
January 29, 2015
: What will the US unemployment situation look like in 2015? Let's take a look at some of the most important unemployment predictions. The economy generated an impressive 2.95 million new jobs. Joblessness rate fell to 11.2%. People are getting hired, but wages are still stagnating. Projections indicate that wages will increase by 2.5% this year.
Continue reading
January 22, 2015
: "2014 was a truly outstanding year for the labor market," James Marple, an economist at TD Securities, explained, "Companies are increasingly looking to hire." Economists forecast that in 2015, the U.S. economy will continue powering ahead of other large economies, notably those of Europe with the grow of more than 3%. Long-term unemployment fell by 27% last year. Still more must be done to boost stagnating wages.
Continue reading
January 15, 2015
: As a result of high student loan burdens, in conjunction with high rates of unemployment and underemployment, 7 million Americans or 18% of all education debt holders defaulted on their student loans. With over 60 percent of employers checking credit scores before hiring or promoting, ineligibility for some federal jobs, and withheld educational transcripts, those who need employment most desperately, suffer the most.
Continue reading
January 7, 2015
: While the short-term unemployment rate is on the decline, over 2% of the labor force remains long-term unemployed. What is even worse, finding and keeping jobs can be particularly problematic for the long-term unemployed. 30% of the long-term unemployed that eventually find a job lose it within 12 months. Studies reveal discrimination towards the long-term unemployed, also known as an "unemployment trap".
Continue reading
December 30, 2014
: While the unemployment rate may have settled at a 6-year low, it can certainly be argued that the need to extend unemployment benefits still exists. The Bureau of Labor Statistics announced that the long-term unemployment situation hasn`t improved and approximately 2.8 million people or about 2% of the country`s workforce remain unemployed for more than 27 weeks.
Continue reading
December 22, 2014
: With 40% of workforce underemployed, Wal-Mart is notorious for its practice of intentionally low working hours and cuts in health care coverage. While the underemployment crisis might seem like a problem of individual employees, it has economic implications for the entire country.
Continue reading
December 15, 2014
: Colorado's unemployment rate is down to an impressive 4.3 percent. That is the lowest level since March of 2008 and down from 4.7 percent in September of this year. Here is what keeps it so low and also why this may actually hurt Colorado`s economy.
Continue reading
December 8, 2014
: In November, President Obama announced that he will use his executive powers to provide immigration relief to an estimated 5 million undocumented immigrants. Will Obama's Immigration Action Mean Fewer Jobs for Americans?
Continue reading
December 2, 2014
: These 9 cities weathered the Great Recession and now boasting the lowest unemployment rates in the United States. Out of work for over 26 weeks? Why not to consider moving there?
Continue reading
November 26, 2014
: According to the Labor Department, African-American unemployment rate still hovers above 10%, while Caucasian men in America are unemployed at a rate of roughly 4.4 percent. Studies show that white applicants with a criminal record are more likely to get employed than a black applicant with no criminal record.
Continue reading
November 18, 2014
: Recently, there has been little word from either side of the aisle regarding a possible extension of unemployment benefits for the long-term jobless. At the same time almost 150 workers of Fusion Paperboard received notice that they will qualify for extended unemployment benefits. After exhausting their original 26 weeks of unemployment benefits, Fusion Paperboard employees will qualify to receive additional two and a half years of benefits.
Continue reading
November 11, 2014
: Citizens and politicians alike are quick to gripe about the United State's seemingly high unemployment rate. Are things really so bad? Take a look at these four countries with outrageously high unemployment rates.
Continue reading
November 5, 2014
: Now that Republicans declared a victory in the House of Representatives and national unemployment rate is at 5.9 percent, emergency unemployment benefits (EUC) may never see the light of day. Either way, it is now up to Republicans to deal with the current economic issues.
Continue reading
November 2, 2014
: Unemployment rates for America`s least educated workers with high school diploma declined much sharper - from 6.2% to 5.3% because most of the post-recession economic growth took place in low-wage sectors. Here is how this will benefit you.
Continue reading
October 20, 2014
: 20% of Workers Laid Off in the Past 5 Years Are Still Unemployed Today. Unemployment rate among the workers who remain jobless for more than six months is among the most persistent, negative effects of the Great Recession. Long-term unemployment remains above pre-recession levels in 41 states.
Continue reading
October 15, 2014
: Will the Unemployment Extension be renewed in 2014? Here's why Obama and Boehner blame both the unemployed as well as lengthy Congressional recesses for missing the Unemployment Extension bill.
Continue reading to find out.
October 8, 2014
: Some call them "the lost generation". Many believe their "wage scars" will last upwards of twenty years and they will never be able to retire. It is estimated that federal and state governments are losing approximately $8.9 billion in revenue each year because of them. They tear at the very fabric of American society.
Continue reading to find out if you are one of them.
September 23, 2014
: While the resession may not be over yet, the unemployment rates inch up and there is still no sight of an unemployment extension 2014 bill. According to the Census Bureau, the poverty rate in the United States declined to 14.5 percent, showing 0.5% year-over-year decrease.
Continue Reading
September 18, 2014
: US unemployment rate is perceived as a major indicator of economic health. It is cited more than any other statistical figure in the world. But now its accuracy has been challenged and here is the reason why.
Continue Reading
August 26, 2014
: "Human Capital Dynamics and the U.S. Labor Market" report recently released by Federal Reserve Bank of Atlanta indicates that the unemployment extension had no positive impact on employment rate.
Continue Reading
August 8, 2014
: The portion of Americans between the ages of 25 and 34 who were working in April fell to a five-month low of 75.5%.
Read More:
Recent College Grads & Unemployment: How Many Graduates Can Actually Find Jobs?
July 22, 2014
: Feds recently announced
6.1 percent unemployment rate
, which is lowest
since George W. Bush
was president. But what is the true nature of the unemployment rate? A record 92.5 million people are out of the work force, the cost of gas and food are at all-time sustained highs as is the stock market, and the failure to extend federal unemployment insurance benefits has a downward effect on the unemployment rate, making it look better than it actually is. Also can look at where jobs have been created, which, for the most part, aren`t in high-paying sectors...
(Continue reading)
July 7, 2014
:
Federal Funding Available for College Course
. Pell Grants Give Up to $5,500 for Training.
June 20, 2014
:
Unemployment Offers Opportunities
for New Jobs Training.
May 27, 2014
: Unemployment Drops as
Lawmakers Debate Benefits Extension.
May 24, 2014
:
Federal Lawmakers Continue Wrangling Over Unemployment Extension
Federal tiers
are determined by the
state`s unemployment rate
where the unemployed individual chooses to
file
for benefits.
US employment is 113,000 jobs short of its highest figure in Jan 2008. Do you feel that the economy is back to normal? Share with us your opinion.
The Online Filing Directory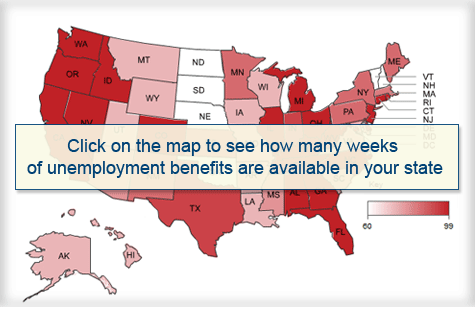 Benefit Extension: Your eligibility and the total amount of weeks for compensation are the major changes in the 2012 legislation bill. Congress has permitted States to administer drug testing for unemployed individuals seeking an extension of benefits if they were previously laid off due to the use of drugs.

In order to obtain the full 73 weeks of State compensation update, most states still require an active job search, as was the case in 2012.
State requirements
of unemployment will vary, relying heavily on the seasonally adjusted unemployment rate.
Extension of Compensation
*Individuals who have collected all regular State benefits are those who can seek eligibility for the new unemployment bill, by starting with 13 weeks of federal extended benefits, referred to as
extended Federal benefits
or the "EB" Program. The EB Program is also relies on the state`s economic status to determine lengths & amounts.
Check the update page for legislation revisions throughout 2013.
After utilizing your Extended Benefits for 13 weeks, unemployed individuals can continue receiving benefits through the EUC (More on
Emergency Unemployment Compensation
). 2013 Extended benefit lengths are determined by which tier the individual falls into. The new Senate bill of December 2012 is comprised of 4 separate EUC tiers (each tier defines how long your extension will last).
Passing of the New Legislation Bill:
Federal Tiers Structure
(63 Weeks to 73 Weeks)
Details of the new enacted tiers, and a comprehensive
benefit calculator
is available to claimants. These changes were enacted on June 1, 2012 (prior to June, all tiers remained the same for claimants as was the case in 2011 for 99ers. It is important to note that in 2013, there is no tier 5 (99 weeks was reduced to 73 weeks). The 2013
legislation terms
for the bill are as follows:
Extended Benefits For 73 Weeks

(UNTIL END OF 2013)
Tier 1: 14 weeks
Tier 2: 14 weeks
Tier 3: 9 weeks
Tier 4: 10 weeks (when your State is 9% or higher - if your State is losing extended benefits, then you are entitled to 16 weeks of unemployment insurance.
Depending on the date you lost your job, you may qualify for a different tier structure.
Changed Tiers Implemented Until August
(TO AUGUST OF 2012)
Tier 1: 20 weeks
Tier 2: 14 weeks IF state rate passes 6%.
Tier 3: 13 weeks IF state rate passes 7%.
Tier 4: Six weeks IF state rate passes 9%
New Extended Tier Plan (EUC)
(SEPTEMBER `12 - DECEMBER `13)
Tier 1: 14 weeks
Tier 2: 14 weeks IF state rate passes 6%.
Tier 3: 9 weeks IF state rate passes 7%.
Tier 4: 10 weeks IF state rate passes 9%
Maximum Amount of Weeks For Collecting (2012-2013)
Here is an overview of the maximum lengths this year:
FROM MARCH TO MAY: 99 WEEKS
FROM JUNE TO AUGUST: 79 WEEKS
FROM SEPTEMBER TO DECEMBER: 99 WEEKS
Initial Claims (by State)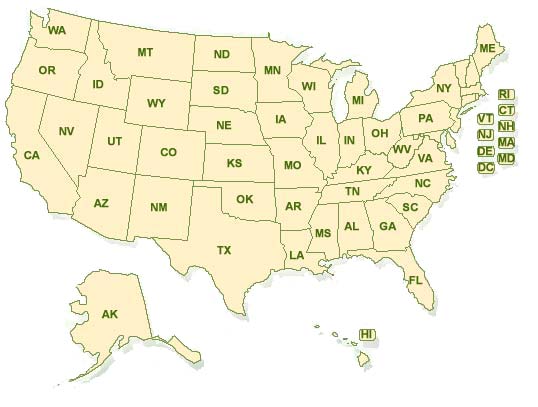 Unemployed individuals are welcome to check the news update section for the latest legislation revisions to all State
benefit plans
.