Tutorials 101: Unemployment Benefits
---
Guide for Claimants Filing Benefits
: Both Federal and State compensation is given to individuals who meet state requirements after they are laid-off. State law dictates each claimant's eligibility, along with their benefits amount and/or lengths.
Both State & Federal programs are designed to give unemployed individuals aid financially who meet all requirements. Every State will have its own intended policies that coincide with Federal guidelines.
Government Unemployment Benefits
The amount you will be compensated is determined by State law, but in most states will equate to half of your previous job earnings.


The period of time you will collect compensation will solely depend on your State law, which is usually determined by the current state rate of unemployment where the claimant resides.


For most States, compensation is reliant on the amount of taxes that employers are required to pay for the applicant.



File For Unemployment Benefits




In order to receive compensation, wage requirements are set by the State. Referred to as the "base period" for those who seek compensation.


In order to collect these benefits, an individual has to be unemployed through no fault of their own, in addition to meeting all other State eligibility rules set by State law.


For an extension, individuals who are already collecting unemployment compensation can obtain extended compensation if their State's rate is above a set economic threshold.
Claim Unemployment Benefits
It is always wise to immediately file for compensation when you lose your job. Both initial & extended claims (for 99ers) can always be made online here, or at a local office.


While filing, you must provide important information pertaining to your former employer (such as address, dates of employment, etc.). It is essential to give clear and concise information when filing a claim online to make sure the processing of your application is not delayed.



Extended Unemployment Benefits



Although it is not required, it is recommended to always file for compensation in the State that you were previously employed in. However, if you must claim benefits in a different State section two of the new senate bill will clarify instruction on this.


Once your compensation application is completed, it usually takes anywhere from 2-3 weeks to receive your first unemployment benefit check.


In New Jersey, VA, Texas, and Tennessee, there is a 1 week grace period before receiving benefits for the first week.


You will be required to file either bi-weekly or weekly claims with the State. All weekly claims are made after each week concludes, and will have a number of questions to answer that all claimants must answer to maintain eligibility status.


Weekly & Bi-Weekly claims can be easily made online here, or via telephone. Detailed weekly benefits filing instructions will be given to you during the extended filings process.
Unemployment Benefits Extension
From time to time, you may be asked to visit any of the local offices. It is important to report on the scheduled date and time you are given, to ensure Federal benefits.


In 2012, many States require you to show you are actively looking for work in order to maintain your compensation eligibility. Generally this is accomplished by registering with the appointed State Employment Service (such as The One-Stop Employment Service Office). Contrary to popular belief, State Employment Services can be extremely helpful in assisting you when searching for a new well-paying job in addition to being the newly formed Fed Extension of benefits.


In order to obtain the full length of state compensation you are entitled to, you must continue to meet these state eligibility for state benefits requirements during your period collecting.
Unemployment Benefits Calculator
As part of your State compensation, the Employment Service Staff assigned to you will provide you with job opening referrals in any area you choose. It is important to also note that you are also entitled to numerous State Training Programs during your period collecting.
*When job openings in your particular area are limited, your compensation also provide both counseling and career placement testing options to aid in your job seeking process. Since the start of 2012, numerous services administered by the gov't online have been implemented to assist the unemployed.
How To Get Unemployment Benefits
Each individual State determines whether or not the person still qualifies for compensation.


If you are disqualified from your existing benefits, you are entitled to an appeal if you choose. Appeals must always be made within the time frame set by the State you are obtaining benefits in. Your previous employer can also file an appeal for your benefits eligibility if they don't agree with the local office's decision to deny your benefits.
Extension of Unemployment Benefits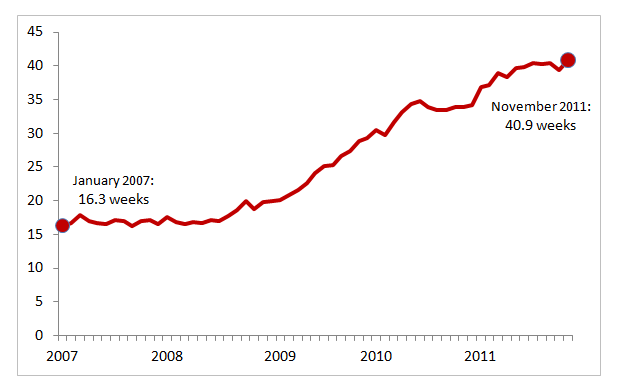 Extended Unemployment Benefits
Nearly every State provides 26 weeks of compensation.


All amounts are normally determined by your earnings over a "base" period (defined uniquely for each State), not a monthly period.


All compensation are taxed as Federal income for all emergency benefit tiers, and are required to be reported on your tax return at the end of each year. Benefits income tax is withheld if you choose to do so in addition. You can clarify this on your filing application, or at a physical office location.
For the Maximum Unemployment Benefits Amount
Full Personal Contact Information.
SSN and Drivers License information.
Previous Employer Details: Contact Details (varies state to state).
Start & End Dates for Previous Employment.
Wages Earned.
2 years of Employment History Detail.
See Benefit Options in Your State